FREE Spirit Airlines Flight Attendant Interview Information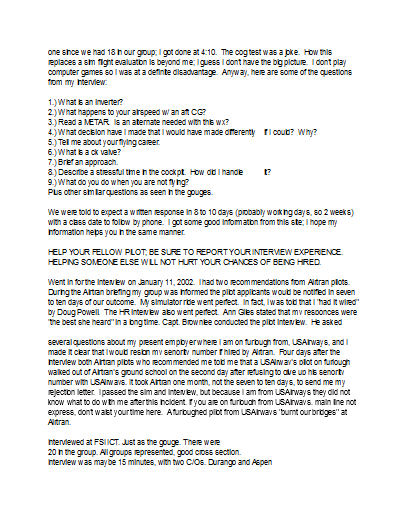 Read Page 1 ... cut and sent home. I did have to travel to the interview, which included round trip airfare and two days hotel stay at my expense.
3. Following the first round of cuts (about half of the applicants), the rest of us (approx 150 ppl)were taken back into the large ballroom for further information, and to await for the face to face interviews. The tone of my interview felt a little confrontational, and I was only asked two questions during the interview. Some of my fellow interviewees that I became friends with during the process, relayed that they had ...
Continue Reading this Interview Experience