FREE Delta Private Jets pilot interview information and gouge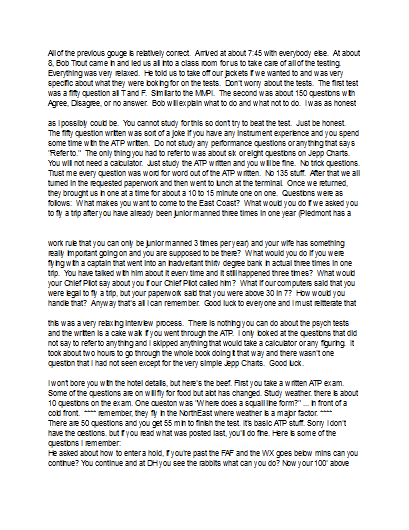 It was all very simple...the Interview questions on this website were almost exactly what they asked me. I felt very prepared walking in. They flew me out for the interview, I arrive to the DPJ office a little bit early so I had to wait. I got introduced to everyone and... Continue Reading this Interview Experience
Feedback from: Steven O

(Hired at Delta Private Jets)

Just having some idea of what type of questions you will be asked going into an interview gives you a lot more confidence . Most of the questions I was asked were presented in some form with your sample questions. Thank you!