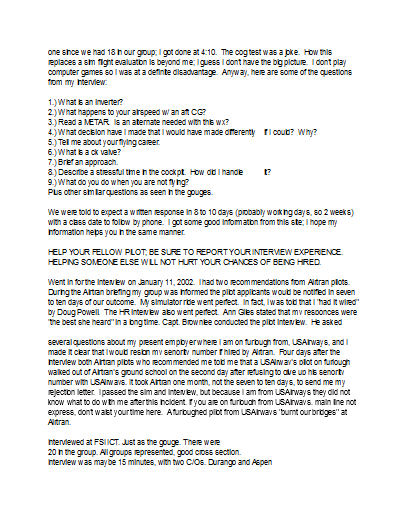 Great group of people and a growing company with a bright future. Pay for your own flight there but they get your hotel, pick you up for the interview, and provide coffee, snacks, and lunch. Picked up in 2 SUVs and drove 30 minutes to headquarters. Very friendly and engaging and made the drive go quickly. Once there we met with an assistant chief pilot and HR and they told us to get comfortable. Totally cool with taking jacket and ties off.... Continue Reading this Interview Experience
Esayas W

(Hired at Omni Air International)

This site helped me a lot in securing my job, providing me with valuable gouges.

Jan 30, 2023

Randall V

(Hired at Omni Air International)

Spot on, pilots helping pilots.