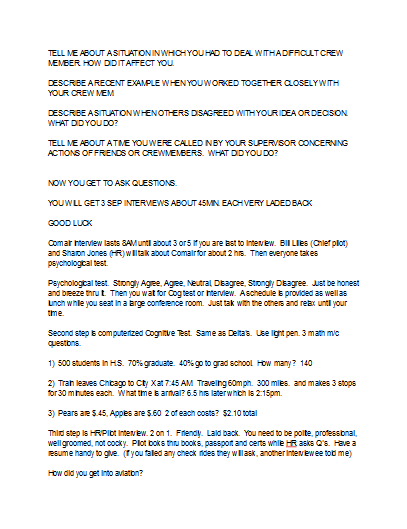 Read Page 1 ... You feel awkward if you don't so just do it because everyone does. Then the run you through company history, structure, future, and you take a tour of the building. Then they take you out to the lounge area and split the interview to either sim or HR/ technical. I did the sim first then HR/ technical, but others did the opposite. (view the sim/scenario section of this website). Then I went to HR for standard "why us, difficult... Continue Reading this Interview Experience
Esayas W

(Hired at Omni Air International)

This site helped me a lot in securing my job, providing me with valuable gouges.

Jan 30, 2023

Randall V

(Hired at Omni Air International)

Spot on, pilots helping pilots.