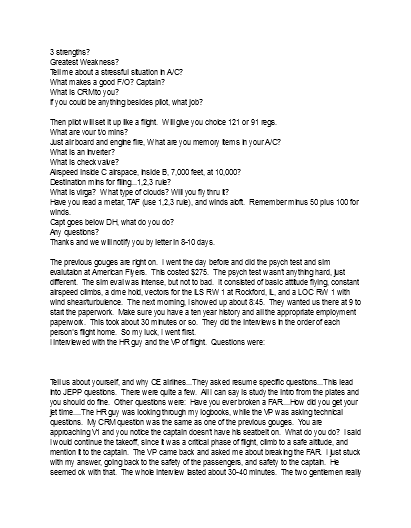 Arrived 5 minutes before report time of 0815. Signed in and was given a visitor badge. A few minutes later I was greeted by a nice retired captain who would be conducting my sim eval. He showed me around and then we sat for a while which he explained the process of the day and the sim profile. He took all required paperwork and logbooks and they were viewed by another office during the sim eval. (view the... Continue Reading this Interview Experience
Ian B

(Hired at United Parcel Service)

Very helpful accurate content. The information provided got me over the hump, erased doubts and I gained confidence as a result!

Jeremy C

(Hired at United Parcel Service)

Great way to prepare for an interview.