FREE jetBlue Flight Attendant Interview Information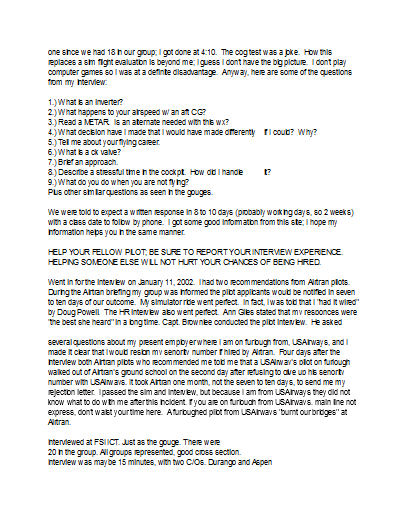 I applied July 1st, 2016 and received assessment some time later. A few weeks later, I was asked to do the video interview. I didn't hear back for about 5 weeks afterwards. Was then invited to F2F and given 2 choices of where/when to go. I scheduled it for a month later and my F2F was Sept 26th, 2016.
When I arrived at the interview, I had already spent the night before in the same hotel in LGB to make sure I'd be on time that morning. There were probably about 50 people there at the OH.
The interviewers were very professional and really seemed to love their jobs. The first part was at the table where we had seated ourselves. There were 3 of us at each table and we were asked to turn to be in a group of 6 with those folks behind us. The group project began with the interviewers asking us individually why we wanted to work ... Continue Reading this Interview Experience