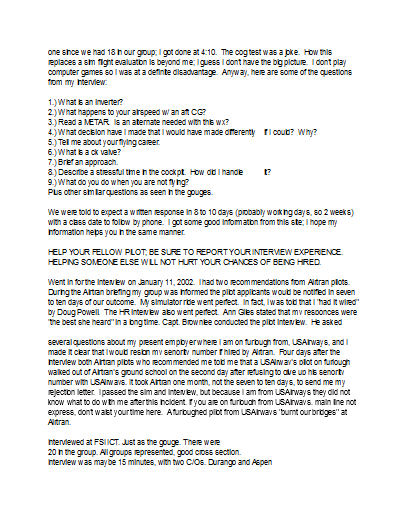 Interview was held via a online session with a gentleman named Vinny. Interview was pretty straight forward and Vinny seems like a nice guy and we had a bit of conversation before getting to the technical stuff. Everything went pretty well but they have apparently been inundated with applicants so its hard to even get an interview these days. Went over the basics as far as willingness to relocate, expected commitments and the like then on to basic... Continue Reading this Interview Experience
Jacob D

(Hired at Cape Air)

Great information and reviews from other candidates! This site comes highly recommended from aviation professionals for a reason

David B

(Hired at Cape Air)

Always the best way to prepare for an interview!