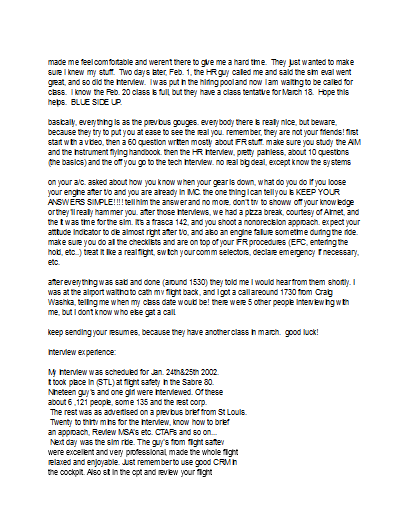 Read Page 1 ... questions like what to do if you lose an engine in a twin engine aircraft. He asked about customer service related questions like how I would handle a particular issue, and asked for examples where I challenged someone when they were wrong, and also to provide examples of when I've provided excellent customer service. After finishing the interview he told me each application would go before a committee for final review before being hired. Thought... Continue Reading this Interview Experience
Jacob D

(Hired at Cape Air)

Great information and reviews from other candidates! This site comes highly recommended from aviation professionals for a reason

David B

(Hired at Cape Air)

Always the best way to prepare for an interview!