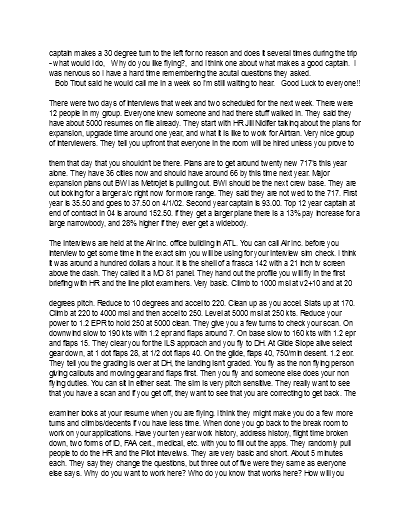 Arrived at PS HQ around 11am. They break up the interview into 4 portions. HR interview, HR presentation, facility tour, sim evaluation. I did the HR interview first and questions that were asked were pretty standard. Then a scenario where the PIC is flying an approach what sorts of things as the FO am I looking for? If he goes below the MDA what do you do? What if after you let him know to go missed he continues even further? What do you do? They concluded the HR interview by allowing me to ask questions of which I had a few. HR interview was probably where I preformed best. You have to remember that at PS you're the point of contact for all customers. They really want to see what you'll be a good... Continue Reading this Interview Experience
Arthur R

(Hired at PlaneSense)

Great

Sep 13, 2023

Ryan K

(Hired at PlaneSense)

Very helpful and I passed my interview!