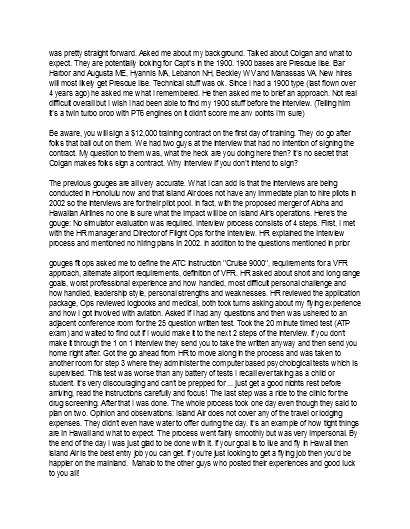 I had to do a skype interview because of how far away I live from CT. Then interview went relatively well, he started of with just basic HR questions and then we talked about several different approach plates. (view the study guide from this website). Overall the interview was very easy... Continue Reading this Interview Experience
Tristan R

(Hired at TradeWind Aviation)

Easy to navigate and has interview information to many companies. Helped me land my new job!

Tim H

(Hired at TradeWind Aviation)

Great content for interview prep. Real examples, questions and sim evals.