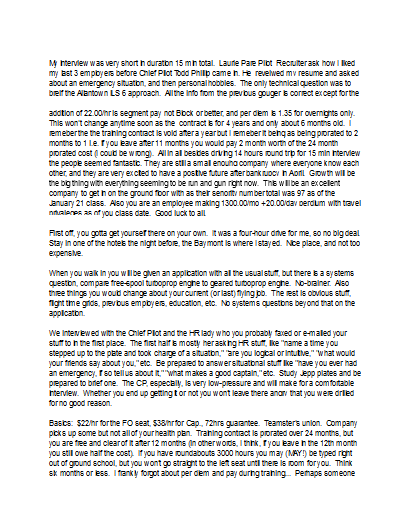 Read Page 1 ... and went really well, he did ask if I had gotten any information about the interview prior to and I told him I had from this website and also from talking to several former employees. He didn't seem to mind and said he appreciated people doing their homework and preparing for the interview. They... Continue Reading this Interview Experience
Tristan R

(Hired at TradeWind Aviation)

Easy to navigate and has interview information to many companies. Helped me land my new job!

Tim H

(Hired at TradeWind Aviation)

Great content for interview prep. Real examples, questions and sim evals.