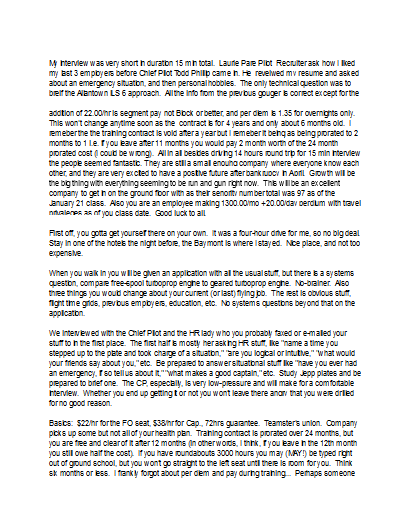 The recruiting team and staff were all awesome! Friendly, welcoming, and created an enjoyable atmosphere. Below is my experience and perspective. That could, of course, vary depending on recruiters, candidates, and most importantly YOU (study, prep, attitude). I respect their time of contacting me and bringing me out to meet with them so I put great effort into studying, prepping, asking myself if this really is a good fit, and finally, practicing my answers so that they would get and see my BEST (they deserve it based on what they do for the candidates from start to finish). Phone screen (1 hour): Friendly, relaxed, enjoyable. If you are excited, then BE excited and let them get to know the real YOU (personality) and really why you want to work at XO (lifestyle, fit, passion). Talk through your background (personal life mixed with work/resume). Study the highlights of... Continue Reading this Interview Experience
Timothy G

(Hired at XOJET)

Best place for latest gouge on the interviews!

Philippe H

(Hired at XOJET)

I have used Aviation Interviews several time for my career progression. Every interview that I had I felt fully prepared. I never received a question that I did not know about already.